Giant Ledge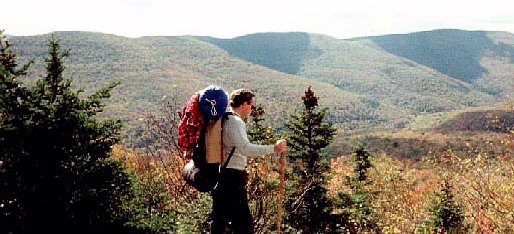 Ed on the summit(Photo used for the cool background).



Giant Ledge is one of our favorite areas to camp. The hike is easy(off rte.47) and the are plenty of good flat campsites. This mountain has plenty of good views, and is the only mountain I know of that has a water source near it's summit.However it is hard to find firewood. The hike from rte 47 is about 1.5 miles. If you are looking for a longer hike start from the Woodland Valley Campsite in Phoenicia.




One of the Many fine views on the Summit.







Looking at Giant Ledge from Panther.